Student health and wellbeing is a key priority to Middlesex University Dubai which is why we have a dedicated Mental Health Counsellor on Campus to assist students when required.
Nora Tahir is a trained psychologist, specialising in Cognitive Behavioural Therapy and has experience working with a range of different people using varied strategies and techniques and is here to support you through many different aspects of university life. She can work with you on a range of different issues or concerns from stress and anxiety to feeling low and having difficulties knowing how to cope with certain experiences and events.
Confidential one-on-one support is available to all students and there is a range of workshops being run for students throughout the year, including: Talks focusing on Social and Emotional Needs, Academic Struggles and Mental Health.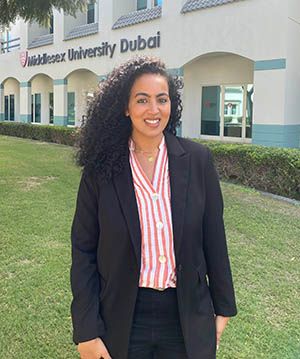 Nora Tahir    
Mental Health Counsellor       
[email protected]
The University is committed to the wellbeing of all students and we are here to ensure that you reach your full potential. You can access the Student Counselling Service Guidelines here
You can book your one-on-one support sessions with Nora here